March 16th, 2011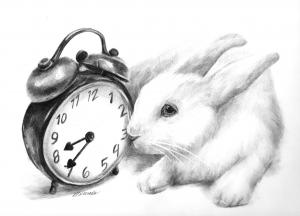 To those interested in commissioning a piece , firstly and foremost, thank you very much for taking an interest in my work. I've listed some tidbits and information with regards to either commissioning below to make the process easier for everyone.

Commissions
I love the opportunities that are presented when being commissioned to do a piece as it provides me the chance to develop my skills one step further, as well as help you visualize that very something that has been floating around in the back of your mind for some time now. Here are some key things to consider before diving in...

* Size - whether it be a 5x7 or 16x20 or larger, the size of the piece is important in helping me determining an estimate for a work as well as how long it will take to complete.

* Materials / Mediums - depending on what you would like done, either a drawing, painting or digital work, materials are important as well for the estimate. The majority of my sketches completed on bristol, unless directed otherwise. Paintings are primarily done in acrylic ( I also have some experience with water colours and oils) on either canvas board or regular canvas (profile canvas to be requested at time of commission). If there are certain materials in particular that you want used, please let me know and I will see if it is possible.

*Subject matter - I thoroughly enjoy working with all sorts of different subject matter. The majority of my work is strongly influenced by my interests in wildlife, nature, animals, etc as well as my love of music. I am very willing to take on a challenge whether it be a landscape based work or portraiture as I am always looking for ways to further develop and diversify my skills. Keep this in mind when commissioning a work, and please take the time to go through my other posted samples to determine if I am the right artist for your job. There is no need to disappoint anyone.

*Style - You may have noticed while browsing through my works that there is a variety of styles that I use in my works. I am a huge fan of diversity and trying new styles and processes. If there is a particular style shown in one of my previous works that you want your commission to replicate, please note the title of the style reference piece in your request.

*Backgrounds - Depending on what you are looking for, a piece may or may not require a background. This is another important piece of information when determining an estimate for a work. Full detailed backgrounds require more time and will be factored into an estimate.

*Reference Material - Just as important as everything else, the quality of the reference material, primarily being photographs is important. High quality photos work best vs. those with bad glare and lighting.

*Framing - Depending on the piece, framing may be required. I generally do not frame pieces unless requested. I am willing to frame works ranging from 5x7 - 16x20 , however the frame will then be by the artist's choice. The cost of the fee will be worked into the total for the commission and a % of the total will need to be paid prior to piece getting framed. If you are interested in purchasing your own frame or getting one custom made for your piece, I am more than willing to recommend several local businesses that do a fantastic job.

*Time - A very important factor is time. Depending on how busy I am with other works, it is sometimes hard for me to determine when a piece will be completed. Larger, more detailed pieces take much longer than smaller pieces. If you are commissioning a piece as a gift or need it by a certain date, please insure enough time for me to complete the work to its full potential. The more time I have to work on a piece, critique it, and adjust it, the better the finished product.

*Payment - Works will be received ONLY when payment is made in full. For large scale works as well as any pieces that are being framed by the artist, a % of the total fee must be received prior to work being started. I will let you know if your commission requires a deposit.

Pheeeww feels like I just wrote a novel.. I know there is a lot of information here to consider, however it will definitely be more helpful in the end.
So after allllll that, if you're still interested in commissioning a piece, Great!!, send me an email and we'll get the ball rolling.